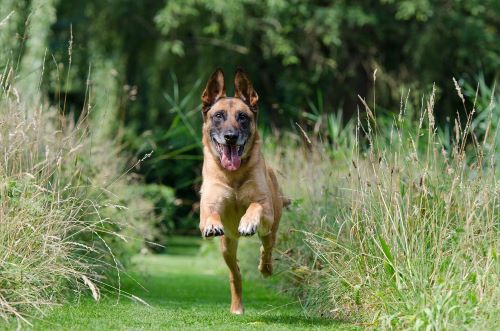 Trained Dogs For Sale | Cincinnati Ohio | Super Dog 
Welcome to our webpage about trained dogs for sale in Cincinnati, Ohio! We are a reputable and reliable dog training and breeding company, dedicated to providing our clients with the best trained dogs in the Cincinnati OH Area. We take pride in our work and guarantee that all of our dogs are healthy, happy, and well-trained.
We understand that finding the right dog can be a challenging and time-consuming process. That's why we offer a variety of trained dogs for sale, each with its own unique personality and skill set. Our trained dogs range from puppies to adults.
All of our trained dogs have been through a rigorous training program that includes obedience, agility, and socialization. We also offer specialized training for specific needs, such as therapy dogs and service dogs. Our trainers are experienced and passionate about their work, and they use positive reinforcement techniques to ensure that each dog learns in a safe and loving environment.
When you purchase a trained dog from us, you can rest assured that you are getting a high-quality companion who has been thoroughly trained and cared for. We provide all of our clients with ongoing support and guidance to ensure a smooth transition for both the dog and the owner.
At our facility, we pride ourselves on our high standards of cleanliness and safety. We take great care to ensure that our dogs are kept in a healthy and sanitary environment, and we follow all state and federal regulations regarding animal care.
If you are looking for a trained dog for sale in Cincinnati, Ohio, look no further than our expert team. We are dedicated to helping you find the perfect canine companion for your needs, and we will work with you every step of the way to ensure a successful match. Contact us today to learn more about our trained dogs for sale, and start the journey towards finding your perfect furry friend!